This guide contains everything you need to know to estimate the cost of gutting your house and renovating it.
In this article, you will find out different types of cost involved in remodeling your house so that you can take an informed decision.
How much does it cost to renovate a house?
Whole house renovation cost
The average cost of remodeling a house in Chicago typical ranges from $24,263 to $115,868. But there are a lot more costs associated with it.
1. The cost of your time
Overseeing a renovation is time-consuming. Even if you choose to outsource everything and leave it in the hands of capable professionals. For example, if you earn $120 000 a year for a 40-hour a week job, the time you give to your employer is worth around $64 an hour. Even the buck starts here. Employing professionals to organize and complete your renovation will take at least 20 hours of your time.
2. The cost of stress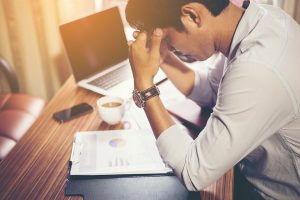 If you fail to follow a plan or method when renovating, things will go wrong. Costs will blow out. You will fight with your partner, or your bank manager, or anyone who comes near you. If you are the type of person who can handle pressure, then the cost of stress may be negligible to you. If you are a person who hates stress, then the cost is high.
3. The cost of chaos
If you renovate a kitchen, how do you plan to cook meals each night? Your bathroom is inaccessible for three weeks, where will you shower and how much will it cost to rent a Port-a-loo? What if anyone in the family is asthmatic, they cannot live within coo-ee of a dusty renovation. What might these things cost you in terms of money and lifestyle?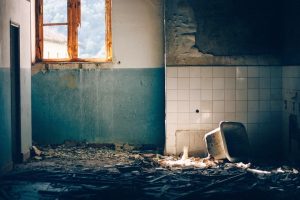 4. The cost of temporary relocation
If you need to move out for a refurbishment or a rebuild, where will you stay? Will you have to rent temporary accommodation? What are the costs?
5. Working Out What You Can Afford
Most normal people don't have unlimited funds or savings which allow them to spend all that they want on their desired renovation. It's hard enough just buying a property, let alone finding more money to fix it up.
Yes, when you read magazines and watch TV it does seem that renovators are quite happy to splash out $200 000 to put the charm back into their little shack, but most mere mortals do not have access to that kind of cash without hitting the redraw button on their mortgage account.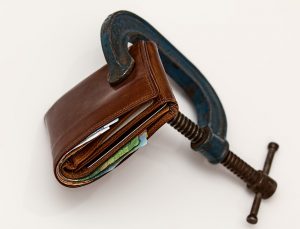 That means you need to carefully consider your budget before you start taking down ceilings and opening your own can of renovation worms. Nowadays, flexible mortgage arrangements mean it's relatively easy to borrow extra money against your property to finance renovations.
While banks make this sound very simple, the catch is that you must have a reasonable portion of equity in your home to make this work. If you have less than 20 per cent equity in your home and think that you should borrow some more money to renovate, you need a smack on the hand! Do not even consider borrowing money to renovate until you own a good stake in your home.
The other hideous problem with borrowing to renovate is that interest rates can rise over time, and the borrowed renovation money can end up costing you a lot more than you originally thought. That means a $50 000 renovation on today's money will cost you $110 848 over 25 years at 7.5 per cent interest, but if interest rates increased to 10 per cent in three years' time, that same renovation would cost you $136 305 over 25 years.
6. Home remodeling material costs
Guesstimating costs can be difficult for people who have little experience with building. There are building industry publications that outline all material and labour costs for building and renovation; they are updated every six months.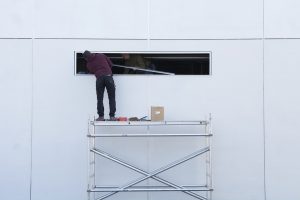 Professional developers, architects and builders use these guides to keep up to date with costs, but it is unlikely that home renovators would be able to access labour and materials at the 'trade' prices unless they are tradespeople. These publications are published by quantity surveying firms Cordells and Rawlinsons and can be bought from specialist building bookstores.
Robert Caulfield, managing director of Archicentre, says renovation costs can be scientifically worked out with 'costs guides', but the ultimate price can still vary markedly. Archicentre specializes in offering affordable architectural services for home renovators. 'We have people getting prices from builders and the quotes can vary by as much as 150 percent,' he says.
Some common retail material costs
Plasterboard sheet $20–30
PVC pipe 3 m $60–70
Concrete $10–12 for 40 kg
Some common labour costs
Electrician $40–55 per hour
Plumber $40–55 per hour
Bricklayer $35–55 per hour
The industry publications also show regional differences in prices. Some cities have higher demand for trades and material but restricted supply; others do not.
Research suggests that Chicago has the highest variation in renovation costs, with some suburbs reporting renovation costs of $3500 per square meter. Most cities have similar costs for building project homes, but there can be huge variations in renovation costs depending on the type of housing, the accessibility of the site and the access to materials and labour.
What Determines Property Values in Chicago?
Every suburb and every property within that suburb has a unique set of conditions that create the value—or potential selling price—of the property. Regardless of actual prices, properties always hold a value in relation to other properties. I call this the 'totem pole' value of a property, and whether prices are booming or busting, properties always stay true to their totem pole value.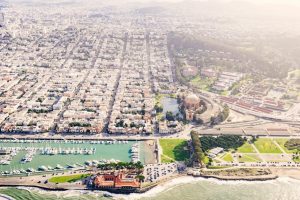 A house that is worth 10% more than the house down the road will always be 10% more valuable, whether the house is worth $2 million or $200 000.You will need to work out the value of your property on the local totem pole, as it can give a more accurate reflection of how much you are really investing in a renovation.
There are just two components of a property's value:
The land value (this can often be worked out as a rough price per square metre). The improved land value (the value of the house, fences, outbuildings, landscaping and other 'improvements' to the land). There are loads and loads of factors that influence the land value and improved land value of a property, and these vary from city to city.These factors essentially the real value of renovating relate to supply (how many properties are on the market) and demand (how many buyers there are for that property).The market factors that influence supply and
Demand can include:
Population growth
Employment
Availability of finance
Land-release policies (Are government authorities in the area willing to lease land?)
Local council planning policies (can you build more apartments in the area?)
Factors which reduce supply include national parks, natural coastlines and strict
Council controls.
The quality of the property will also influence its value; these factors can
Include:
Proximity to places of employment (ever since the industrial revolution, there
Has been demand for properties close to workplaces)
Proximity to shops and transport (people have to eat, people have to get out
And about)
Style of housing—Californian bungalows, federation houses and Victorian
Houses are rarer than modern project homes, and often command higher prices
Than newly built homes in the same area
Views—water views are especially valuable, but views of parks, golf courses, city
Other sought-after factors include the skyline and bushland
Position—is the property in a good street, is it overlooked by adjoining houses,
Is it next to a factory, etc.
Lifestyle features of a property, including the number of bedrooms and bathrooms.
It is important to note that the lifestyle features of a property are only one of six things that influence the perception of quality—that means that renovation might not always be the 'value adder' that you think.
7. Real Value Of Renovation
I have a personal theory of renovating to add value, based on the 'totem pole' of property value. Every property is unique. Therefore worth a different price, it is impossible to compare an unrenovated house in a street with a renovated house around the corner on a larger block of land. But my totem pole theory helps to assess the true value of a property.
You can consult us. Professionals can help you determine the true value of your house. That said, you will need to follow your local property market, actually inspect the properties that are similar to yours and work out the price ranges in your suburb or district.
Lastly, remember the kitchen renovation can be easy and at the same time hard. Gather as enough information as possible before you start renovating. It's interesting how just simple tips can make your renovation exercise hassle-free.
While Budgeting for Renovation, Follow These 3 Simple Steps
If there is one thing this book will emphasize, it is this: plan, plan, plan. If you double the time spent planning, you will half your renovation time. You will also avoid all the stress, hassle, and hell of renovation that seasoned property-improvers talk about. The most important place to start planning is with your money.
There are very few ways that normal, everyday people who work full-time jobs to service a mortgage can renovate cheaply. Sure, you could take annual leave to do some laboring with your builder or paint a few rooms, but is that really the way you want to spend your holidays? It is one of those lifestyle-television myths that renovations are easy to do yourself for minimal cost.
The only way to save money is to undertake as little structural or refurbishment work as possible. Remember, time, labor and materials are the three costs of renovation. The lower the price, the lower the quality of materials and the more time some DIY-er has had to put into it.
If you cannot afford the minimal range of a renovation, then you simply cannot afford to refurbish or rebuild. You will, however, be able to put in some elbow grease and a few dollars at the local hardware store to spruce up your property.
Let me explain this better
Jerri was interested in buying a unit which had an asking price of $299 000. This was immediately recognized as a 'bargain' since all other units in the area were priced between $300 000 and $360 000. Jerri knew the unit was cheaper because it was in poor condition—there was a mysterious lump on the kitchen floor and the bathroom was pokey and unrenovated.
Tenants had been living in the unit and it had not been cleaned properly for years. Similar units that had been well maintained were selling for at least $25 000 more. This unit had a lovely outlook opposite a park but was in a bigger block than Jerri would have liked.
He, an owner-occupier, knew that investors would be turned off by such a big renovation job, so she made an offer of $290 000, knowing she would need to spend $20 000 to take the unit to the higher end of the price range for local units. He will never change the size of the unit block, but the excellent position and outlook will remain as permanent features and therefore entice other buyers. Jerri realized that she had an opportunity to buy a unit on the lower-priced section of the totem pole that renovation could take to the midprice range.
What does this mean?
Unlike Jerri, most people mistakenly think they can take a lower-priced property and turn it into an upper-priced property by virtue of their wonderful renovation. This, of which they also delude themselves into thinking they can do for virtually no cost with their own marvellous DIY skills).That is bulldust.
You need to understand that it is extremely difficult to make lots of money by renovating to turn a lower-priced property into an upper-priced property. It might be even more difficult to take an upper-priced property and extend what the market will currently pay for it. It is much easier and more realistic to make money by turning a lower priced property into a middle-priced one. You could also turn a mid-priced property into an upper-priced one. The totem pole behaves in certain ways, regardless of whether the market is growing, declining or flat.
Here are some basic rules about the value of renovating a property:
Location – a renovation process will not raise the market price of a property if it's location determines it's price.
Structural condition – Renovating the structural condition of a home could raise it's market value. However, you should be careful not to overspend as renovating does not always guarantee this.
Standards – While the standards of a house could raise its price significantly, raising the standards of each room might not reflect as significantly in the final price of the house. By standards I mean, for example, making the house a luxury home.
Suburbia – If the property is in good condition and in the best position in a high-demand suburb, the renovation could stretch the market to pay more.
5 home renovation planning tips that will save cost.
More likely than not, your renovation endeavours are hindered by your ability to fund your ideas. Truth be told, you need cash to renovate. Everything starts with a plan. Everything else is secondary.
With a plan, you can outlay everything from start to finish. The cost of renovation in Chicago can be as cheap or as expensive as you want it to be.
Most people focus on the financial part of the cost of renovation. They tend to forget other aspects that in the end will amount to costs. By the end of this analysis, you will be able to know the true meaning of the cost of renovation.
Set your desired outcome according to your time and money. Decide what you want. A totally slick pad or just a nice kitchen to work in? If you want a slick pad but only have $5000 to spend, then you'll need to prioritize how you will accomplish it all.
Survey the scene by creating a floor plan. Plan an attack and THEN act. Use the planners and tables before you embark on any dust-inducing action. It's the old tradesman's rule of measure twice, cut once. Plan hard, renovate sanely.
If the hardest job isn't finished first, don't waste your time or money on other things. Don't paint a room until you've replaced the rotten architraves. And don't waste five hours scrubbing an old bath if you plan on replacing it in three months' time. Well, unless you have five hours to spare and really want to . . .
Always, always, always choose the easiest method of renovating to your desired outcome. It will save you time, it will save you money and it will save your sanity. Don't go overboard just for the sake of it.
Make maintenance a mantra: Don't undo all your good work by forgetting the little things that devalue a property and take hours to fix. Look after your property and your renovation work—that way you won't have to revisit the process again for a long time.
And finally
I believe that the more money you spend on renovating a property, the more difficult it is to recoup the money. However, in high-demand locations like the inner city or beach suburbs, where supply is short, an expensive renovation that makes your property stand out from the crowd and creates buyer demand can give excellent returns.
To renovate for profit is a lofty goal that requires thorough knowledge of the renovation local real estate market, real estate cycles, building costs, and project management.
Renovating your own home, however, is a different story. If you have any questions, don't hesitate to consult with us.