Porch Renovation Chicago: Your Ultimate Porch / Deck Remodeling Guide
Who says a home improvement project shouldn't be fun and exciting? More likely than not, your porch will say a lot about what to expect indoors. But where do you start? what do you require? What do you do to ensure you don't violate Chicago's building code? Here's your ultimate guide to porch construction in Chicago. The best part is, it's cheaper than you think to build or renovate porches.
Rooftop Deck Garage: Overview
Perhaps the rarest of garage roof styles has to be a flat roof. Most homes especially ranch style, American Foursquare and Shingle Style Architecture homes will use the same style of roofing to the garage's roof.
The space above the garage holds so much potential in not only adding value to the house but also improving the overall architecture.
Rooftop Deck Garage Renovation Ideas
Space is everything, especially in Chicago where a square footage is invaluable. If you are thinking off adding some extra living space, you might want to consider a rooftop deck garage.
Most types of houses, as mentioned earlier, do not have a flat roof covering the garage area. However, you can turn this space into a spectacular transformation project that will improve the overall look of the house, the house's value and give you more space.
If you already have a flat roof over your garage, it would be simple to make use of this space. However, if you have a regular garage with some backyard space to spare, you can tear down the garage and build a garage with a flat roof. A flat roof can be decked to create more open space above the deck and alongside the second floor above the ground floor of your house.
You can then utilize this space for one or a few of the following ideas
Relaxation area
Balcony
Rooftop Garden
Hangout area
Holiday Rooftop Décor
You can also contact an expert for more guidance on how to make the space above the garage count.
Porch Construction: 8 questions you need to ask yourself before starting
Before taking up a porch construction or porch renovation project there are a few things you have to put into perspective including
Is it a DIY project or will you need to consult an architect or builder?
What permits and legal documents do you need to fill out just to be sure you don't brush shoulders with the law?
What's the size of your budget? Do you have a supplementary budget?
Where will you get your supplies from? Do you have consultation options?
What if something goes wrong, what will be the next course of action?
Are you familiar with the Chicago Building Code regarding porch construction?
Do you need an architect for planning and drawing purposes?
Do you need to present the drawings to local authorities for approval?
Throughout this article we will cover answer all the above questions plus a whole lot more including porch trends for 2017 and beyond, and the ideal porch designs for different house designs.
How to find the right Porch Contractors and Architects in Chicago
Perhaps the most formidable of dilemmas is whether to consult architects and experts or take up a DIY project. Here's what an architect can bring to the table.
Understanding of your needs. Nobody understands construction better than architects. An architect will fuse this knowledge with your needs to understand what you basically require from the porch renovation exercise.
Quality designs. With years of experience and a wealth of knowledge, an architect can transform your ideas into practical designs. To top it all off they will be verifiable by construction experts as they are form a certified professional.
Error-free project. Architects see problems way earlier than designers and contractors. With a working understanding of construction, you can never go wrong if you choose to involve an architect.
Creative problem solving. Have you ever gone through a project only to realize there was a much cheaper, easier and more creative path? That's what architects do; they find creative solutions to problems.
Architects save you money. Mistakes can be costly. Technology comes in to prevent mistakes along the way and architects have been on the forefront at applying this technology to mitigate construction problems that only act to eat into the project's budget.
Proper architecture can be profitable. With the rising costs of housing, you would not want your home to lose value just because of improper designs. An architect can assist you add value to your home in case you might want to sell. Homes with verifiable architectural designs always do well in the market.
Architects help during negotiations. Architects know the market quite well. More importantly they know the industry well enough to know the best process for goods and services. So whether you are negotiating contractor prices or building supplies, an architect is your best bet to get real value for money.
Architects give you peace of mind. Involving an architect brings some sense of assurance and comfort that your project will be successful. You will be able to focus on more important things with the assurance that everything will work out.
Porch Repairs and Remodeling Ideas Chicago
We have six most popular porch designs you can comfortably install outside your house. You can use this guide to know what design best suits your type of home and your personal preferences of course. So, without further ado, let's get right into it.
Screened Porch: A screened porch encloses a piece of the outdoor of the house with wall to wall windows. Screened porches are popular with wood cabins, beach houses and modern architecture. If you have an awesome view or you just want to keep out the bugs and flying insects all the while enjoying a little piece of the outdoors, you probably might use a screened porch.
Sleeping Porch: How about an awesome sleeping area outside the house where you can catch a nap while being close to nature? A sleeping porch is a great idea for an intimate and quiet area within touching distance of the house.
Rain Porch: popularly known as the Carolina Porch, most southern style homes extend the roofs at ideal points, mostly above the exit door to create a patio.
Portico: Most Italian designers utilize columns, arches and colonnades to design porches and patios. This can be very beautiful for European-styled homes.
Loggia: A loggia features a covered exterior extension of a house, mostly the ground floor with a corridor that runs from end to end. The roof is usually supported by pillars or arches.
Veranda: a veranda is also an extension of the house, but larger and more detailed. It can occupy a part of, or the whole of the house's sidings forming an exterior space exposed to outside elements.
Porch Renovation Costs Chicago
How much would it cost to renovate a porch in Chicago?
Granted, it is not set in stone how much a renovation project can cost. It depends on things such as complexity of design, the size of the porch, region or even labor costs. At the end of the day it will depend on exactly what you want from a porch construction assignment.
Porch Renovation Costs Analysis
Renovation Costs: The Truth Most Experts Won't Tell You
In all the bluff and bluster of renovation talk, little is said about renovations that actually lower the value of property. Yes, despite what happens on television, there are many cases where people renovate and actually devalue their property. This is not as difficult to achieve as you would expect, and can occur when:
The renovation is done in a way that suits only the owner, not a potential pool of property buyers (yes, the nautical theme might be right up your own decorating alley, but others could well detest it).
The property is in a poor position or location (it might be up 89 steps or next door to a gun factory) and renovation cannot disguise this.
The property is in dire need of structural renovation so property buyers do not see the value in paying for refurbishments that need to be ripped out. In fact, doing nothing to a property in need of structural renovation might net a better sale price.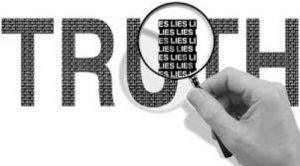 Separating Myth From Fact
The other cruel fact is that it is extremely difficult to recoup the entire cost of renovations if you try to sell a property within one or two years of that renovation. It takes at least three to five years to recoup renovation costs, and even longer if growth in the property market stalls.
Sure, some television shows will let you believe that you can spend one weekend and $20 000 to add $170 000 to your property, but the real reasons why those types of property price leaps happen are:
A booming housing market will always give higher-than-expected property prices for owners (but most of those owners also have to then buy in that same booming market).
Any real estate agent will tell you that cosmetic improvements ALWAYS help to attract the greatest number of property buyers; they've been saying the same thing for decades.
The $20 000 that the television show spent on the renovations does not include the labor costs—only material costs. To do a similar renovation yourself, you may have to spend double the money and four times the time.
Anyone who works in the building trades knows the truth behind the 'weekend renovations' shown on television. You never see the number of tradespeople on site or how slickly project-managed each renovation is.
The simple truth is, It's impossible to organize five tradespeople in one day unless you're a television program that offers promotional benefits to the tradespeople and suppliers. If an everyday person tried to project-manage a renovation in a weekend, they would go crazy.
In other words, forget the fantasy of renovating cheaply and instantly for a huge gain in your property value. It only happens on TV, not in the real world.
How To Remodel your Porch on a Budget
There are very few ways that normal, everyday people who work full-time jobs to service a mortgage can renovate cheaply. Sure, you could take annual leave to do some laboring with your builder or paint a few rooms, but is that really the way you want to spend your holidays? It is one of those lifestyle-television myths that renovations are easy to do yourself at minimal cost. The only way to save money is to undertake as little structural or refurbishment work as possible.
The three most significant costs in your budget are time, labor and materials
Time – you will realize the time you take to renovate your porch will determine how much it's going to cost. How much of your time are you willing to put into the renovation project? Will that time be accounted for in the overall value of the project when done? You have to get the value of time into perspective if you want to do renovation on a budget.
Labor – how many man hours do you require to make your renovation a success? More often than not you will be required to hire experts and assistants. This is especially when the porch renovation project is huge and requires some gutting down. This is one significant cost that you have to account for carefully.
Materials – This one can be tricky as you have to factor in quality versus cost. Most cheap materials will fail the integrity test when called upon. It could be the fittings or the quality of timber. The best way to approach this is to talk to your architect to find out what your options are.
The lower the price, the lower the quality of materials and the more time some DIY-er has had to put into it.
If you cannot afford the minimal range of a renovation, then you simply cannot afford to refurbish or rebuild. You will, however, be able to put in some elbow grease and a few dollars at the local hardware store to spruce up your property.
Porch Renovation Ideas Chicago
New Trends that Influence Porch Designs
The most difficult part of renovating is deciding what you want. There is a smorgasbord of choice out there, but not all designs or styles suit all properties. It can take time to understand what you really want or need, and it can take even more time to work out what you can actually afford or achieve within the limitations of your property.
There are some distinct porch renovation trends that home buyers and owners like to see on a property, including:
Open plan porches with easy access to the driveway
Living spaces that connect to the porch area, often with glass doors
Spacious patios with blended-in accessories
Back porch areas with concealed laundry areas and fittings
Good natural light in the porch especially verandas
Front porches with car access and off-street parking
Landscaped outdoor areas which act as extra rooms
Room or space for a kids' playing area
Proximity to lifestyle benefits such as beaches, parks, nightlife, restaurants, and cafes
Restful sanctuaries within the property, such as  spa bathrooms, meditation spaces, tropical landscaping
Older-style character or features which can't be easily recreated with modern building techniques (for example, leadlight windows, timber picture rails)
Every city and every suburb has its own unique blend of housing and apartment styles, but in all capital cities like Chicago, there are distinct trends in certain locations.
Your Porch Installation and Remodeling Guide for Each Type of Home
Not sure of which porch to install? Here's a guide to the most popular home types, and their characteristic features that make them unique. Once you identify your home type, it would be easier to choose which porch design is ideal and the corresponding materials.
Victorian  (1840–90)—Chimneys, fireplaces, iron lace, decorative verandahs, timber windows, timber floors, tessellated tiles, vertical joinery walls, patterned plaster ceilings, ceiling roses, original verandah tiles, parapets.
Federation (1890–1910)—Unpainted brickwork, lead lighting and colored glass, timber fretwork, tessellated tiles, bathtubs and tiles, timber floors, timber skirting and picture rails, fireplaces, hearths, slate roves, terracotta finials, gables.
Edwardian houses  (1890–1918)—Fences, weatherboard, solid timber panel doors, timber floors, fireplaces, patterned ceilings, roof gables, turned timber columns, brackets and finials, chimneys, casement windows, tessellated tiles, bathtubs, and tiles.
Californian bungalows   (1920–40)—Leadlight windows, verandahs, large low arches, bay windows, timber shingles, terracotta finials, original floor tiles.
Art deco (1920–40s)—Unpainted red or brown brick, decorative timber and leadlight windows, ceiling cornices, timber skirting and picture rails, timber floors, cast iron bathtubs, tessellated tiles, porcelain bathroom towel rails and basins, fireplaces, mantels, curved steps or windows, glass doors.
Architect-designed homes (1920s onwards)—If you're lucky enough to own one of these, try to get the original architect to design any alterations and additions. If that's not possible, maintain the intention of the original design. For example, if the rooms are large and open, add only large and open rooms.
Project homes  (1960s onwards)—Original windows, features that are true to the original design such as sunken lounges, kitchen serveries, separate laundries; use sympathetic materials to extend.
Violation Alert: Chicago Porch Code
Deck and Porch Safety: All You Need To Know
The City of Chicago has put up a system that enables you to check whether your porch is safe on your own before scheduling an inspection visit. To know whether your porch is safe,  I would recommend you start here.
Do You Need A Permit?

Yes, you need a permit to repair or replace a porch, under certain conditions. If the porch occupied by a single resident or family is more than 50 square feet and towers 6'' off the ground, then you will need a permit. Well, if not, then you don't need a permit. If you are not sure if you need a permit for your porch, you can consult an architect or permit expert.
What extent of porch installation, repair or renovation needs architectural designs?
If the installation or repair require installation or replacement of structural components such as guardrails, beams, the foundation, columns or stringers. You will need to consult an architect for designs so as to comply with the Chicago Building Code related to porches and decks.
Non-structural components such as pickets, risers and treads do not require architectural designs.
My renovation is done, and I already have my permits ready. What next?
The City of Chicago recommends you schedule an inspection to render your porch safe and compliant to the Chicago Building Code. You can contact us for further guidance on this step, or you can check out this page.
Porch Installation and Remodeling for Different Styles of Homes
Contrary to popular misconception, the porch area is not only a space for the elderly to kick back and relax, while getting lost in the shade. The porch area can be a great relaxation space, however if done right it can do more for your house. Savvy homeowners will tell you that the porch is an invaluable feature of any home. Designing your porch can add to the value of the home.
The porch area is the transition point between the indoor and outdoor. When don well it can fuse the warmth and affection of the inside with the tranquility and freshness of the outside.
A perfectly designed porch can add character and enthusiasm to a weary home. It can awaken the beauty and sophistication otherwise hidden beneath incomplete architecture.
What To Consider When Choosing Porch Ideas
Purpose
What will the porch primarily be used for? Is it a relaxation area, an extension to the house's exit or a dining area if it's a back porch? That will decide what fittings and installations you put, including the overall theme.
Weather
Different locations have different weather patterns. Granted, the weather in Chicago is not usually the same as that of Alabama, for example. So, if the cold weather does not allow open areas, you might want to consider designing the porch appropriate to the weather.
Accessibility
Will the porch or veranda affect the house's accessibility? Will it affect the green? A nifty porch design takes into account accessibility issues regarding point of entry and exit in and out of the areas of interest including the house, lawn and driveway.
Inspiration
What inspires the design of the porch? Well, this is an important factor as the inspiration will determine how deep you are willing to invest in the porch idea. This will also help set the overall theme and purpose of the porch.
 Porch Installation and Renovation Cost-Saving Tips
Do what you can on your own. Make it a DIY project if you can. Consult only when necessary. A good architect should be able to advise you whether the project can successfully be a DIY based on the available variables.
Check for available offers on fittings and supplies. More often than not, if you choose to buy the fittings and supplies on your own, you might end up overspending. Browse the internet for available options, or consult a building expert for options.
Go green. Look out for energy star ratings on the installations you make on the porch. This will go a long way while saving on energy as you would expect the porch lights to remain on throughout the night.
And finally
Avoid costly mistakes; consult a professional. This is perhaps one of the most important but often neglected factors. You will need a professional at any level, be it consultative or functional level, to approve the integrity of your project. The building inspection will also need professional consultation, and so will the paperwork. This will go into avoiding the costly mistakes of fines for violation of health, safety and building codes.
Complimentary

Consultation 

Let's talk! We start each project with a conversation so we can better understand your goals and vision. Whether you decide to work with PMPC or not, you will walk away from our conversation with a better understanding of what it will take to bring your design and construction project to fruition.