Green Architecture Home Improvement Guide for Chicago
Green architecture also known as sustainable building simply means applying environmental-friendly construction, operations, maintenance, renovation and deconstruction of a building. With the increase in global warming as a result of pollution, many countries and states are adopting environmentally friendly tactics to reduce pollution. Here's a Green Architecture Home Improvement Guide for Chicago
Chicago is lead city in the USA that is so keen on improving and adapting the green architecture. This article explains more on the green architecture home improvement ideas for Chicago.
The 2017 Paris Climate Change Pullout – Architects React
President Donald Trump withdrew from the Paris Climate Agreement signed last year (2016). The agreement, signed by over 195 countries worldwide sought to
Reduce emissions and eventually reduce the environmental impact of such emissions
Reduce the rising global temperatures that are melting the ice caps
Eventually, prevent drought and worldwide hunger
The American Institute of Architects weighed in on the matter. The AIA vowed to continue maintaining and withholding the standards and practices that contribute to energy conservation and the use of renewable sources of energy.
The President said he would try and re-negotiate the terms of the agreement. The agreement, according to the President did not have America's best interests at heart.
The Architecture community clearly has not taken the news positively. The community is taking a stand and insisted to continue maintaining sustainable and renewable energy standards.
 Green Architecture in the City of Chicago
Buildings have been ranked as the number one source of greenhouse gas emission in Chicago. As a result, the Chicago city is determined to reduce its emissions and waste while conserving resources and energy. This is done by embracing building with more efficient and sustainable designs. The city of Chicago has set policies on green building in order to meet its goal of reducing emissions and waste.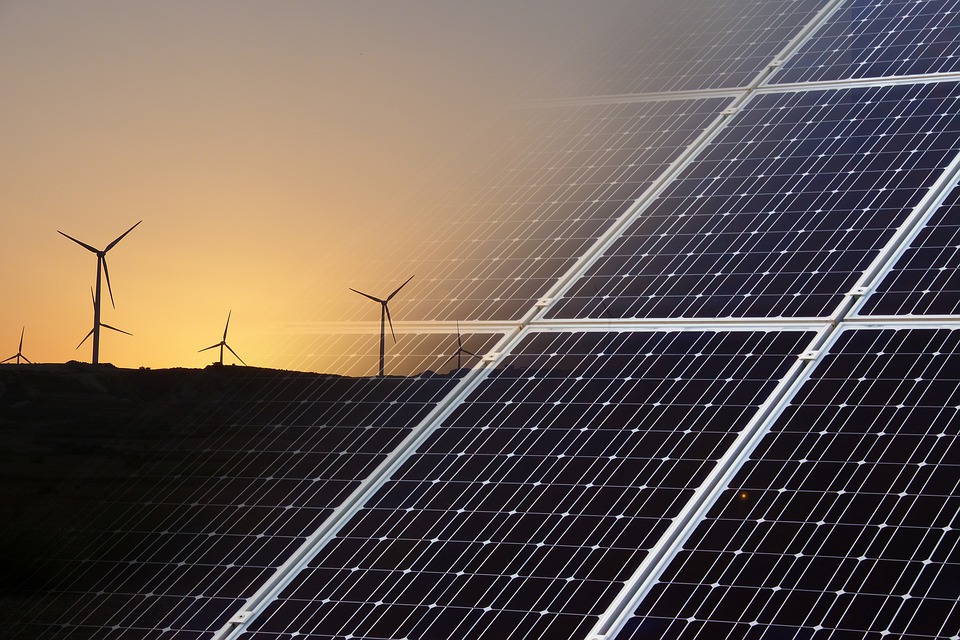 Green may be costly to get started but its benefits are worthwhile. In the long run, it's all about creating sustainable energy. While installing renewable energy sources might seem expensive, architects construct green buildings with the future in mind.
Take for example the new Apple Campus in California (below). The campus will not be connected to the power grid. It will instead derive its power from the sun. In addition, it will utilize renewable sources of energy.
Benefits of Creating Sustainable Energy
1. Reduced water wastage
2. Conservation of natural resources
3. Protection of biodiversity and ecosystem,
4. Reduced operational cost and
5. Minimizing the strain on local infrastructure
 Green Standards
The green architecture has standards known as the green standards that must be meet before a building can be considered as a green building. These standards include
Energy star that checks on the energy performance rating of a building
The forest stewardship council which ensure that all forest products needed for construction are acquired legally and they come from well managed forests,
The cleaning industry management standard
Green building that sets the key elements of quality, dependable and sustainable cleaning operations, among many other standards.
The City Of Chicago's Initiatives towards Green Energy
The city of Chicago has made notable initiatives in promoting green building that is in renewable energy and urban greening. Many buildings have adopted green roofs. Green roof entail growing of plants in the roof tops of building with an aim of restoring vegetation.
Gardens have also been a key factor in vegetation restoration in homes and in offices too. Water harvesting is also another method of reducing water wastage that is being adopted. Water treatment are reusing is also common in reducing wastage.
Green Architecture Installation Guide
Use of renewable energy sources in the building helps in reducing energy wastage. Renewable energy goes further ahead to reduce overreliance on natural resources that also pollute the environment. Solar energy and energy from wind driven turbines is used to power the building reducing overreliance on petroleum products and coal. Construction of buildings using bricks is also gaining popularity easing the demand for wood products for construction of the buildings.
Health And Safety Considerations
There are particular health and safety regulations for the construction industry which are very comprehensive. Your builder should be aware of these regulations
However, the domestic side of the construction industry is not regulated to the extent that it should be. Nevertheless, domestic builders are beginning to understand that they have a responsibility to you as a client and their own employees with regard to health and safety.
When you employ the services of a builder in a building you intend to use as your residential home, you are undertaking a moral health and safety obligation. Understanding the importance of health & safety is something that cannot be ignored. Any person who has contact with the project has a right under health and safety law to be protected from danger.
If you are going to employ individual contractors to carry out the work (for example, carpentry), they should have their own public liability insurance and work to good building practices. All necessary measures should be taken to remove or reduce the risks of accident by introducing methods of controlling the risk. When you consider employing the services of individual contractors or a main contractor, it is important to satisfy yourself that they are competent and can work safely.
If you are in any doubt about the health and safety precautions or procedures that you need to consider, contact the Health and Safety Executive helpline.
Personal Protective Equipment
One important element to pay attention to is the use of personal protective equipment (PPE). PPE is inexpensive and should be used in conjunction with other control methods. The use of basic PPE such as hard hats, masks, goggles and gloves, is all too often ignored in the domestic side of the construction industry.
It is important to select and use the right type of equipment. Your local PPE supplier should be able to help you identify your exact requirements. Plant hire shops will usually provide some of this equipment as part of their service. PPE that you would expect to see on a construction site of any nature could include: hard hat; goggles (specifically for grinding or cutting with a disc cutter);
If you are responsible for the site and a person is injured due to negligence on your part, they could take legal action against you.
Inspections
It is very important to establish a procedure for inspecting all works on a regular basis. Ensure that you inform the contractor in writing of anything that is giving you cause for concern. For example, short-term bar charts can be used to highlight areas of high activity and when there will be factors which affect incoming services such as electricity and gas. These charts can also be used to update the main timescale program. By leaving spare lines, any additional or extra work can also be inserted.
It would not be unreasonable to ask the builder/ contractor to accompany you on these inspections as it is much easier to explain your dissatisfaction with or indeed your approval of the work as it proceeds. This will also give the builder/contractor the opportunity to give explanations. For example, it may be that the work is not ready to be offered as complete. It is always advisable to inspect the works as items progress or as they are completed.
Finances
If you are financing the project yourself, it is advisable not to pay money up front if you can help it. You need to make any potential builder/contractor aware of your estimated budget and that you will be making stage payments.
When there is plenty of building work available, or if a builder/contractor has had a bad experience whereby he did not receive full payment from a previous client, he may ask for money up front.
However, it is not advisable to pay any money in advance as you will not have any control over the project if you do. If a contractor comes recommended to you and fulfills all of the criteria for being able to carry out the work but is asking for money up front, you would be advised to explain that, due to constraints on your financial arrangements for financing the work, you can only pay for work carried out.
Valuations for stage payments
A mortgage company may finance a project on the condition that payments are made on completion of certain stages, and may have a surveyor/inspector visit the property to ascertain the value of work carried out.
These stages are the basis on which the valuations are made and include the amount of labor and material that has been put into the project. You need to be certain that the contractor understands these requirements and is prepared to finance the project up to these stages.
Operation Manuals
With all new installations, whether they are mechanical, electrical or other, such as windows, doors etc., there are always operating instructions. You must ensure that the contractor hands these over to you and where necessary arranges a demonstration. If you do not receive sufficient training in the operation of the installed equipment and as a result manage to break something through the application of force or by following the wrong procedure, you may invalidate any guarantees that apply.
All new equipment does take a little time to understand how it operates, particularly now that many systems are controlled digitally. Do not be afraid to ask for the time necessary for you to understand how the equipment works – remember that people who install such equipment work with it on a regular basis and may become complacent about other people's lack of technical knowledge.
If you have arranged for the equipment to be supplied and have asked for it to be installed during the project, you may find that the electrical contractor for argument's sake may not be as willing to spend the time to give you a demonstration. In fact, if it is equipment that he is not familiar with, he may not understand how it operates himself.
Always ensure that, if you buy equipment from a shop, you fully understand how to operate it. Shops will normally be happy to spend the time required, particularly if it secures a sale!
Maintenance Manuals
Again, maintenance manuals should accompany all new installations. It is vitally important that these are read and understood, as any guarantees may be affected if they are not complied with. Do ensure that if a certain piece of equipment requires periodic tests and inspections these are marked on your yearly calendar or in your personal diary.
Depending on the piece of equipment involved, there may be a requirement that it be maintained or tested by a particular company which is certified to carry out such work. This is something that needs special attention, as a person or company not certified by the manufacturers could invalidate the guarantee if maintenance is carried out wrongly, or if the maintenance manuals are not stamped with the appropriate certificate technician's stamp.
Test Certificates
During the course of the works there are certain elements that require tests to be carried out and certified. It is advisable to ask the contractor for copies of such tests to add to your documents. These tests are normally associated with mechanical and electrical work. However, there are other inspections that the builder/contractor is obliged to inform the building control officer about.
Environmental Issues
There are laws governing the burning of waste material and the disposal of material such as asbestos etc. It is very important to discuss the possibility that there may be hazardous waste on your project even if you are uncertain. You need to be satisfied that the main contractor knows his obligations in this matter. He is to inform you of any such findings.
Health and Safety Issues
During the course of the project there will be progress meetings. These meetings will have a set agenda for the main issues. However, before the project starts you must discuss the potential risks with regard to anyone living at or visiting the property during the work.
Typical questions to ask include the following
Is there going to be a scaffold, and if so what measures will be put in place to stop unauthorized persons gaining access outside of normal working hours?
What measures will be taken to avoid excessive dust and noise affecting you and your neighbors? (particularly where there are cars close by)?
How often will the debris be removed from site, and by what means?
If there are to be any deep excavations, what measures will be taken to avoid anyone falling in?
Can you see a copy of the main contractor's health and safety policy? Employers with more than five employees are required to produce a written statement of their policy on health and safety. This also includes the organization and arrangements that are in place to bring that policy into effect.
The city of Chicago and other cities in Illinois promote the green architecture home improvement by
Educating and working with house developers on green building principles. Also, guiding them on how to build their capacities to reinforce LEED for home projects.
The city through volunteers provides education to homeowners, home buyers and sellers and renters on the benefits of green homes and LEED for homes.
The city also provides outreach to homeowners through regional Green Homes 101 programs. Also the city supports home retrofits for disadvantaged families through volunteer work days.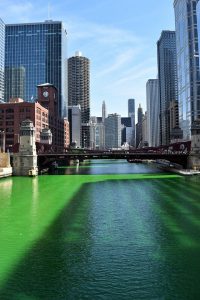 Many organizations, government departments and networks research and promote green building in the US and internationally. They have come up to address and promote the green architecture in other cities. This extends to other countries as well. These include Alliance to Save Energy, American Solar Energy society,  Healthy Building Network, National Renewable Energy Laboratory are among some of such organizations.
And finally
In conclusion the green architecture is the way to go to reduce pollution and wastage of necessary natural resources. As stated in the article green architecture is reducing over exploitation of the now scarce natural resources. Also there is a great decrease in the emission of greenhouse gases associated with buildings. Green buildings have also come up with strategies on how to recycle and reuse waste products from the buildings. You harvest water, for example. Waste water is treated and re-used in the same buildings. Glass is one of the constructing materials that have been used to replace concrete. Glass also natural light to penetrate into the buildings thereby reducing lighting cost.
Get Free Consultation And Free Cost Estimate Of You Project By Filling in Your Details Below